ABOUT FLORENCE CRITTENTON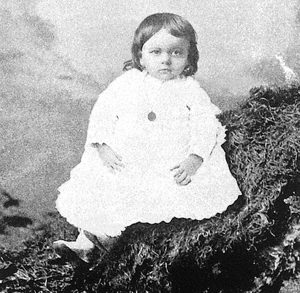 Founded in 1896, Florence Crittenton is the second oldest social service agency in Arizona. Throughout its dynamic history, it has been dedicated to serving at-risk and disadvantaged girls and young women with a mission to provide every girl whose life we touch with safety, hope, and opportunity.

The agency was named after Florence Crittenton, who died at the age of four from scarlet fever. Her father and affluent New York businessman, Charles Crittenton, turned his grief into a life-long commitment to provide safe havens for young women in need. The agency was originally a refuge for sick and destitute women and an early provider of daycare for working women before evolving into a home for unwed mothers and their adoptive babies.


Today, Florence Crittenton provides emergency shelter, residential housing, healthcare, education, counseling and social support to girls and young women, ages 10 to 25 through its effective and comprehensive continuum of care. Offering an unprecedented array of gender-specific services, not found elsewhere in Arizona, Florence Crittenton has helped foster the successful healing and recovery of girls and young women who have endured periods of physical and/or sexual victimization, chronic neglect, homelessness, poverty, teen pregnancy, drug abuse and/or mental instability. Our evidenced-based programs provide critical opportunities for girls to develop a strong sense of purpose and accountability, foster a commitment of service to others, while safely and successfully navigating their own unique journey to independence. Our mission is as important today as it was in 1896.
HISTORY/TIMELINE
1896
Charles Crittenton makes his way to Arizona on his "Good News Trolley." Establishes a Florence Crittenton home near the railroad tracks at 112 W. Jackson St. in Central Phoenix. Initially the home received its principal support from the saloons of the city, caring for a large number of "fallen women, most of whom came out of houses of ill-fame."
1897
The home moves to 1022 E. Garfield. Under the management of Miss Ellen Broadbooks, the home experiences some of the usual difficulties of such homes in winning popular support. An 1897 report states "our townspeople take but little interest in our work, so the burden of maintaining our house falls upon a few…"
1900-1930
Phoenix is a city of transit for the tides of travelers to and from the West Coast, and girls in difficulty were constantly moving on. But these same conditions brought to the city many who were merely sick or destitute, so the home broadened its policy to include these women. At this time it also became the first provider of day care for married, working women.
1959
The birth of the Florence Crittenton Auxiliary. This group of volunteer women began as a support system for the home, providing assistance to the teaching staff and scheduling arts and crafts activities with the girls. This group of women today consists of more than 100 members dedicated to the mission of Florence Crittenton.
1961
The Auxiliary opens a successful thrift shop on Central Ave., with proceeds benefiting the home. Today the shop brings in more than $100,000 annually.
1965
Florence Crittenton establishes a private school named Garfield School for Girls.
1969
The Florence Crittenton Home changes its name to Florence Crittenton Services of Arizona, Inc.
1982
Florence Crittenton moves to a facility located at 4820 N. 7th Avenue in Phoenix.
1995
Garfield School for Girls changes its name to Crittenton Youth Academy and opens its doors to children in the community.
1998
Crittenton Youth Academy officially becomes accredited.
2002-2003
Florence Crittenton builds a new facility at current site. The new facility spans more than 40,000 square feet and houses 40 girls in four residential cottages and services 120 students in a sixclassroom school.
2007
Florence Crittenton opens Flo's on 7th, a brand new upscale resale and thrift store in Phoenix's Melrose District on 7th Avenue. The beautiful new retail facility doubles the size of the original Florence Crittenton Thrift shop, which was in service for over 30 years and closed in 2006 due to light rail construction and the opportunity for expansion.
2008
Florence Crittenton wins $1 Million endowment from The Board Of Visitors. This is Florence Crittenton's first endowment and a foundation that will help the agency launch a campaign to raise $3 million to ensure its legacy of service for Arizona's youth.
2011
Florence Crittenton begins enrolling girls grades 9–12 for Girls Leadership Academy of Arizona, a college preparatory school that engages, educates and empowers young women who understand how to tap into their inner resources to decide their futures, follow their dreams and be empowered to lead in whatever arena they choose.