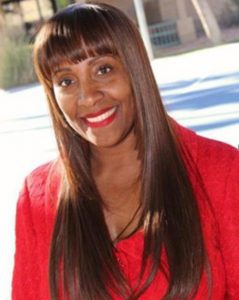 Kellie M. Warren, Psy.D., is currently the Chief Executive Officer at Florence Crittenton Services of Arizona, a community-based organization specializing in the needs of adolescent girls and the delivery of gender responsive and culturally competent services. Previously, Dr. Warren served as the Chief Operating Officer, overseeing all of the programs and services provided at the organization's multiple campuses. Prior to joining Florence Crittenton, Dr. Warren served as the Deputy Director for the Arizona Department of Juvenile Corrections (ADJC), overseeing all phases of the operation of juvenile treatment, rehabilitation, and monitoring. Her responsibilities included the day-to-day operation of secure care facilities, community corrections, behavioral health, medical services and education. While at ADJC, she also served as Assistant Director for Programs and Institutions and as the Clinical Director of Medical and Behavioral Health Services.
Additionally, Dr. Warren served as the Director of Treatment for Community Education Centers, a residential treatment facility, and onsite school, which served adolescent males between 12-21 years of age in Newark, New Jersey. During her tenure with the Ohio Department of Youth Services, Dr. Warren provided treatment services to juvenile sex offenders.
Dr. Warren has extensive experience in the fields of juvenile justice, community-based diversion programs, behavioral health and other treatment areas providing services to adolescents and justice-involved youth. She has demonstrated exemplary skills in designing, implementing and sustaining quality programs. Dr. Warren is affiliated with local and national organizations and committees in the areas of behavioral health and justice.
Dr. Warren is an adjunct professor at Argosy University. Most of her administrative, clinical and research interest have focused on children and adolescents with mental illness, developmental disabilities, substance abuse and dependency disorders, fire-setting issues, sexual traumatization, and adolescent delinquency problems. Dr. Warren has made local television appearances and has presented for national and international audiences.
Dr. Warren holds a Bachelor of Science degree from Central State University and a Doctor of Psychology degree from Wright State University School of Professional Psychology.
Board of Directors
Comprised of passionate, generous and dedicated community leaders, Florence Crittenton's Board of Directors exists solely to support the mission, vision and values of our agency. For more information on becoming a Board member, call
602-288-4519
Officers
Rod Riley | Board Chair
Mary O'Connor | Past Board Chair
Stacy Derstine | Chair, Governance Committee
Nathan Pullen | President, School Board
Chris Schaefer | Chair, Finance Committee
Julie Friedly and Layla Ressler | Co-Chairs, Development Committee
Directors
Chris Anderson
Jennifer Chamberlin
Mina Claridge
Kathy Creswell
Bobby George
MaryAnn Richardson
Cathy Stein
Tiffanie Tallman
Board Meeting Minutes
Special Board Meeting and Executive Session - January 2, 2020 | 5:00pm
Agenda
Amended Agenda
Notice of Executive Session
Board Meeting - December 18, 2019 | 3:00pm
Agenda
Board Meeting - October 23, 2019 | 3:00pm
Agenda Minutes
Social Mixer - September 25, 2019
Announcement
Board Meeting - June 26, 2019 | 3:00pm
Open Meeting Announcement
Agenda
Minutes
Board Meeting - April 24, 2019 | 3:00pm
Agenda Minutes
Board Meeting - February 27, 2019 | 3:00pm
Agenda Minutes
Board Meeting - December 19, 2018 | 3:00pm
Agenda Minutes
Board Meeting - November 15, 2018 | 3:00pm
Agenda Minutes
Board Meeting - September 26, 2018 | 3:00pm
Agenda Minutes
Board Meeting - June 21, 2018 | 3:00pm
Open Meeting Announcement Agenda Minutes
Board Meeting - April 25, 2018 | 3:00pm
Agenda Minutes
Board Meeting - February 28, 2018 | 3:00pm
Agenda Minutes
Board Meeting - December 20, 2017 | 9:00am
Agenda Minutes
Board Meeting - November 30, 2017 | 9:00am
Open Meeting Announcement Agenda
Board Meeting - September 27, 2017 | 3:00pm
Agenda Minutes
Board Meeting - June 20, 2017 | 4:00pm
Open Meeting Announcement Agenda
Board Meeting - April 25, 2017 | 11:45am
Agenda Minutes
Board Meeting - February 28, 2017 | 11:45am
Agenda Minutes
All meetings will be held in the Florence Crittenton Board Room at 715 W. Mariposa Street, Phoenix, AZ 85013 unless otherwise noted